Welcome to the Wautoma Public Library
dedicated to providing the resources to meet the informational, educational, & recreational needs of our diverse community
Featured Resource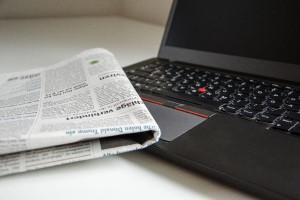 Archive of Wisconsin Newspapers
More than 250 full-text daily and weekly Wisconsin newspapers from 2005 to 90 days ago, plus 13 historical Wisconsin newspapers from the 1800s and 1900s.
The Wautoma Public Library Board meets either monthly or every other month, usually on the  1st Wednesday of the month at 4pm.  An agenda is displayed at the Library, at City Hall, and also faxed to the Waushara Argus a week prior to a meeting being held.  Public comments are always the first item on the agenda and the meeting is open to the public. Please limit public comments to 5 minutes.  If longer discussion is necessary please contact the library director to be put on the Agenda.
Library Board Members:
Everybody Needs a Friend--Even the Library
Won't You Be the Library's Friend By Becoming a Member of the Friends of the Library?
The Friends of the Wautoma Public Library provide financial assistance for items and activities not covered by the budget; members promote wider use of the library and encourage gifts, endowments, and memorials to the library.
As a Friend you can: