Welcome to the Wautoma Public Library
dedicated to providing the resources to meet the informational, educational, & recreational needs of our diverse community
Featured Resource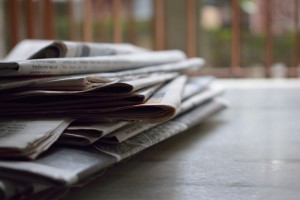 Newspapers.com Library Edition - World Collection
Historical newspapers archive from the 1700s-2000s containing thousands of well-known regional, state, and small local newspapers in the United States and other countries.

Be a planet protector! Complete simple activity challenges, learn how to reduce your environmental impact, and be entered into Grand Prize drawings! You will also earn a sustainable gift like reusable ziploc bags, a canvas tote, or water bottle!
For grades K-adulthood.
Sign up here.
We're going fine free! The Wautoma Public Library Board of Trustees voted on March 9, 2021 to discontinue charging late fines for most overdue materials and remove past fines from patrons' library cards. The change takes effect April 1st, 2021. We are excited to take this step, which will remove a significant barrier to library use, especially for some of the most vulnerable members of our community. By eliminating most fines on a permanent basis, the library is welcoming back the hundreds of cardholders who are unable to take full advantage of everything the library has to offer.